Residents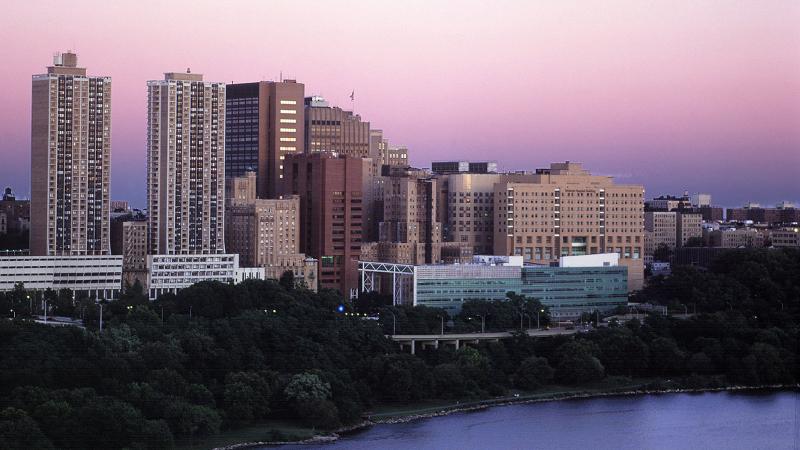 Senior Medicine
The overall goal of the Senior Medicine rotation is to prepare senior internal medicine residents for the transition to an attending role while exposing them to the field of Hospital Medicine. The focus of teaching is at the senior resident level. There are no strict guidelines as to the 'type' of patient that can be admitted to the Senior Medicine service. Generally speaking, patients on Senior Medicine are more stable hemodynamically than General Medicine patients. The senior resident is primarily responsible for evaluating patients and developing and advancing their care plans. Residents are given a high degree of autonomy and ownership of their patients. Due to the streamlined team structure, residents are afforded the opportunity to interact more closely with their supervising attending than in traditional general medicine rotations.
There are two Senior Medicine teams. Each team consists of two attendings (either one hospitalist and one non-hospitalist attending or two hospitalist attendings) and two senior residents. There may also be one or two sub-interns. A psychiatry attending or a psychiatry fellow will usually be present on attending rounds and will be available to provide consultations on patients on the Senior Medicine service.
General Medicine
A Hospitalist attending teaches and supervises on one of the traditional general medicine housestaff teams throughout the year. Each team takes advantage of the "two-attending system" by pairing attendings from complimentary backgrounds, usually a generalist and a sub-specialist. The Gen Med II service has the unique feature of having dedicated time during rounds with a third attending from the Hepatology/Liver Transplant service.
Medicine Consult
The Medicine Consult rotation is staffed by senior internal medicine residents and a Hospitalist attending, and is divided into medicine consults and pre-operative consultations. In this rotation, the medicine resident serves as the liaison between medicine and consulting services as diverse as Neurosurgery and Obstetrics. The rotation also covers medicine consults from the New York State Psychiatric Institute.
Medicine consults comprise of active medical issues which arise in patients on primarily non-medical services. These issues include a variety of pathology, from bread-and-butter evaluations for tachycardia, fever, and hypoxia to complex interdisciplinary care. On the pre-operative consult side of the rotation, residents perform pre-operative cardiac risk assessments for hospitalized patients undergoing surgery while also helping to co-manage medical details that are crucial during the peri-operative period, including diabetes management and anti-coagulation. Residents also perform a post-operative check to assist with complications of surgery, should they arise.