History of the Division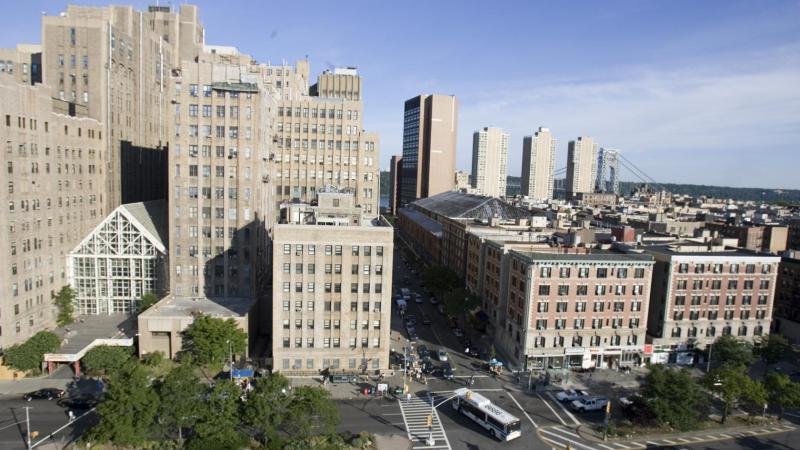 The Division of General Medicine at Columbia University Irving Medical Center was founded in 1977, followed by its faculty group primary care practice, the Associates in Internal Medicine (AIM), in 1979.
During the 1980s, the division focused primarily on clinical care for community residents and training the Department of Medicine's house staff. In 1992, major departmental resources were allocated for the reinvigoration of the division. Dr. Steven Shea became division chief, and several full-time research faculty were recruited to the division. In 1992, successful grant applications were made to HRSA for faculty development (D08/D55) and fellowship training (T32 NRSA) programs. This grant infrastructure has continued without interruption to serve as the major funding source for our Primary Care fellowship program, of which several faculty are graduates. 
The first hospitalists were hired in the division in 1996, and in 1999, the Section of Hospitalist Medicine was established with 12 physicians. The Section has gradually grown over the years, with increasing clinical, teaching, and organizational responsibilities.  
In 2015, Graham Barr, MD, PhD, became division chief, overseeing the continuing expansion of the research, teaching, and clinical enterprise. The research funding and output have grown considerably via greater NIH funding to existing faculty and from recruitment of new ones.  A renovation and expansion of AIM, with support from the Vagelos College of Physicians and Surgeons and NewYork-Presbyterian Hospital, allowed the re-introduction of medical students to Vanderbilt Clinic for the first time in 40 years.  A second onsite primary care practice was opened in Harkness Pavillion. In 2018, a successful grant application was made to HRSA for fellowship training in patient safety training and hospital medicine (T32 NRSA) programs.
There are now more than 150 faculty members whose appointments are within the Division of General Medicine. Of these, approximately 25 are based in AIM, 25 work primarily as hospitalists, and 5 are non-clinical research faculty.  These core faculty play major roles in fellowship training in primary care and hospital medicine, house staff education on outpatient and inpatient services, and in medical student education via in Foundations of Clinical Medicine, our Primary Care fellowship, and other clerkships.
The division presently has over fifteen faculty with their own grants or with major research activities. This group includes faculty in:
The Center for Aging and Health Disparities, led by Dr. Jose Luchsinger,
The Columbia Respiratory Epidemiology Program, led by Dr. Graham Barr,
The Cardiovascular Epidemiology group, led by Dr. Steven Shea,
The Columbia Program in Decision Analysis for Chronic Disease Prevention, co-led by Drs. Andrew Moran and Chin Hur,
The Patient Safety Research Program, led by Dr. Jason Adelman,
The NHLBI Pooled Cohorts Study, led by Dr. Elizabeth Oelsner, and
The Center for Behavioral Cardiovascular Health, led by Drs. Karina Davidson and Donald Edmondson.  
In addition, the Program in Narrative Medicine, led by Dr. Rita Charon has recently expanded into her new Department of Medical Humanities and Ethics.  The division's research program occupies approximately 7,000 square feet of space, and is home to the division's database manager, grants administrator, and several research coordinators and project assistants.