About Us
Message from the Division Chief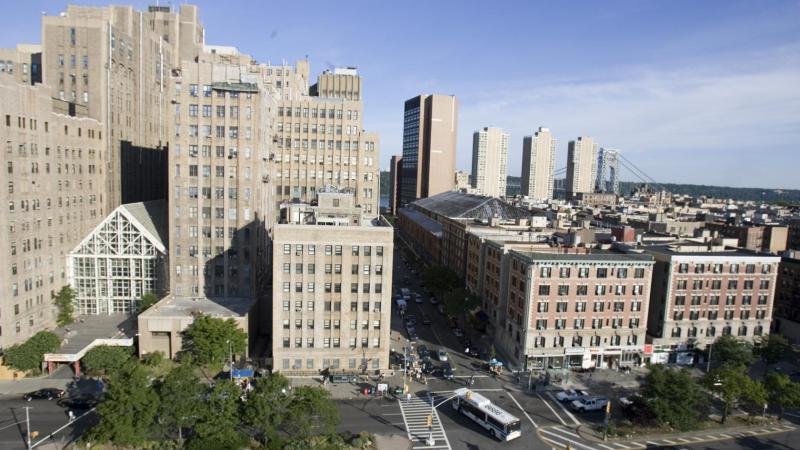 The Division of General Medicine at Columbia University Irving Medical Center (CUIMC) is devoted to excellence in patient care, research, and teaching, and to developing the next generation of leaders in academic medicine and public health. Located in upper Manhattan and affiliated with NewYork-Presbyterian Hospital (NYP), the division consists of approximately 60 full-time faculty, in addition to a large number of affiliated and adjunct faculty members.
The division has two main clinical sections. The Hospitalist Section provides essential inpatient care for patients with general medical conditions at NYP/CUIMC, including on dedicated hospitalist services and on teaching services.  The second, the Associates in Internal Medicine (AIM) practice, is the major faculty and housestaff practice that provides primary care to over 16,000 patients, largely from the local Washington Heights community. In addition, we have recently opened second on-site general medicine practice in the Harkness Pavilion. 
In addition to clinical care, the division is home to a large research group, many of the researchers in which are physicians engaged in patient care.  The research programs have long had a focus in chronic disease epidemiology, particularly in the population science of cardiovascular, respiratory, and aging-related diseases and disparities.  More recently, the group has expanded to include multi-omic epidemiology and programs in simulation modeling, machine-learning, behavioral science, and patient safety with broad, inter-disciplinary collaborations within the department, medical center, and university, and nationally and internationally.
Teaching is integral to divisional activities, and the division includes multiple associate program directors for the housestaff program and multiple course directors for courses for medical students.  Almost all outpatient education of the residents takes place in AIM, and general internists perform a large amount of inpatient teaching on general medicine and other services. 
Chief, Division of General Medicine