Generalist-Primary Care Pathway
Columbia Internal Medicine Residency Program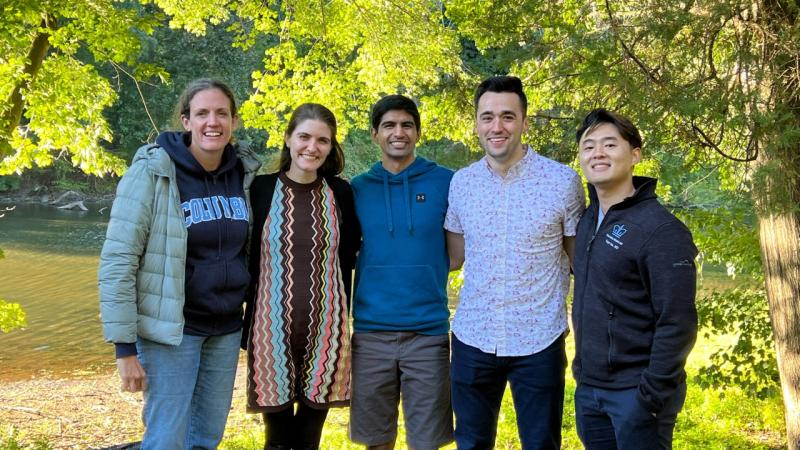 Generalist-Primary Care Pathway (GPC) 
The Generalist-Primary Care (GPC) Pathway is a supplementary program which provides career mentoring, elective planning, and professional development for residents who are interested in the fields of general internal medicine, including clinical practice, education, research, and public health. Building on the rigor of the Columbia IM residency, the pathway maintains the flexibility to adapt  and create individualized experiences to develop the unique interests and skills of each resident. The pathway does not have a separate match number, and residents have the option to join the pathway after matching to the Columbia residency. 
The GPC Pathway helps to prepare residents to practice outpatient general internal medicine in today's health care system. The clinical training environment is ideal for residents interested in mastering care for multi-cultural, medically and socially vulnerable populations in the heart of New York City. Expert faculty from a range of general medicine careers teach and practice side by side with residents, while also maintaining careers as educators, administrators, researchers, and public health professionals.  
General medicine faculty support residents in the GPC pathway by participating in journal clubs, leading career talks, and integrating residents into research projects. Research opportunities exist in a range of topics, from population health, public health and epidemiology, implementation science, quality improvement, medical education, and global health. Residents are supported to attend SGIM in their PGY2 year.  
 Residents in the GPC pathway go on to a variety of different careers. Many residents continue training in general medicine fellowships and academic general internal medicine as clinician-educators or clinician-investigators. Some residents practice primary care in community clinics, global health sites, or private practice. Residents have also participated in fellowships relating to health policy, equity, public health, medical education, geriatrics, addiction medicine, and quality improvement.  
The GPC pathway is most importantly a supportive network of residents, fellows, and faculty who share a common interest in providing excellent care in general internal medicine. Residents in the GPC pathway rotate together through the three years, getting to know other GPC years and faculty at social events and educational gatherings. Faculty and alumni serve as clinical, research and career mentors.  
Please feel free to contact us if you are interested in learning more.  
Contact 
Maria Hamm de Miguel, MD, MS 
Director, Generalist-Primary Care Pathway