Generalist-Primary Care Pathway
Columbia Internal Medicine Residency Program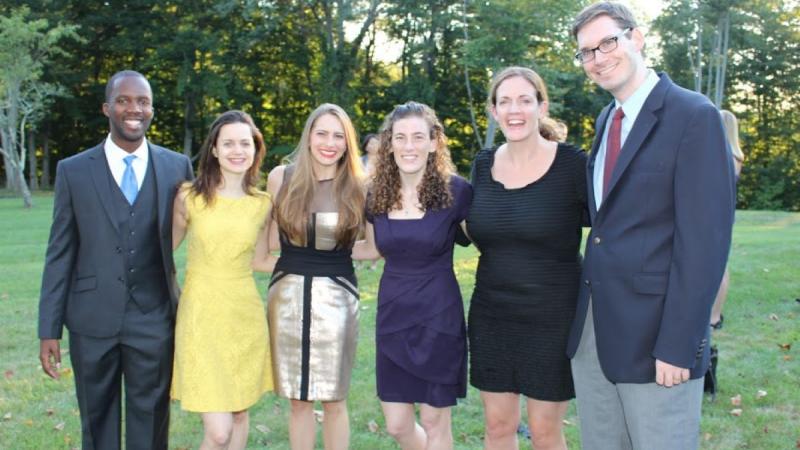 The Generalist-Primary Care (GPC) Pathway is a unique feature of the Internal Medicine Residency Program at New York-Presbyterian/Columbia University Irving Medical Center (CUIMC) which includes career mentoring, elective planning, and professional development for residents who are interested in the fields of outpatient general internal medicine, including clinical practice, education, research, and public health, combined with a categorical IM program. Building on the rigor of the Columbia IM residency, the pathway supplements rather than replaces categorical rotations, providing structure while maintaining the flexibility to adapt  and create individualized experiences to develop the unique interests and and skills of each resident. The pathway does not have a separate match number, and residents have the option to join the pathway after matching to the Columbia residency.
The GPC Pathway helps to prepare residents to practice outpatient general internal medicine in today's health care system. The clinical training environment is ideal for residents interested in mastering care for multi-cultural, medically and socially vulnerable populations in the heart of New York City.  The Associates in Internal Medicine practice is a comprehensive Patient Centered Medical Home to 14,000+ patients, providing team-based care for a broad range of chronic diseases. Expert faculty from a range of general medicine careers teach and practice side by side with residents, while also maintaining careers as educators, administrators, researchers, and public health professionals. Faculty help lead a monthly GPC journal club and the Division of General Medicine hosts weekly conferences where residents are involved in in-depth discussions on the application of evidence to clinical medicine. Additional learning opportunities include guest speakers invited to speak on general medicine topics, career mentoring events, weekly clinical conferences in the Division of General Medicine, bimonthly grand rounds at the Mailman School of Public Health, and monthly Narrative Medicine rounds.

Residents have personalized faculty advising throughout residency that focuses on their development as an excellent general internist. During intern year, residents are matched with a research mentor based on their individual interests. Research mentors are primarily from the Division of General Medicine, but may also come from other clinical divisions or the Mailman School of Public Health. Residents work with research mentors during their elective months, with the goal of presenting at national conferences. During elective residents may also pursue clinical electives in medical sub-specialties or fields related to primary care. Other unique opportunities are electives at the innovative NYC Department of Health, HIV medicine, buprenorphine training, HCV outreach, and women's health. 

Residents in the GPC pathway go on to a variety of different careers. Many residents continue training in general medicine fellowships and remain in academic general internal medicine as clinician-educators or clinician-investigators. Some residents practice primary care in community clinics, global health sites, or private practice. Residents have also participated in fellowship programs such as the Robert Wood Johnson Clinical Scholars, NYC Dept. of Health Fellowship, and the CDC Epidemiologic Intelligence Service. Residents also sub-specialize, as many have overlapping interests in fields such as Infectious Diseases.
The GPC pathway is most importantly a support network of residents, fellows, and faculty who share a common interest in providing excellent care in general internal medicine in the outpatient setting. Residents in the GPC pathway rotate together through the three years and get to know each other between years at social events and educational gatherings. Please feel free to contact us if we can be of more assistance in understanding if the GPC Pathway is right for you. 
Contact
Maria Hamm de Miguel, MD, MS
Director, Generalist-Primary Care Pathway
Jude Fleming-Vaghijiani, MD
Assistant Director, Generalist-Primary Care Pathway