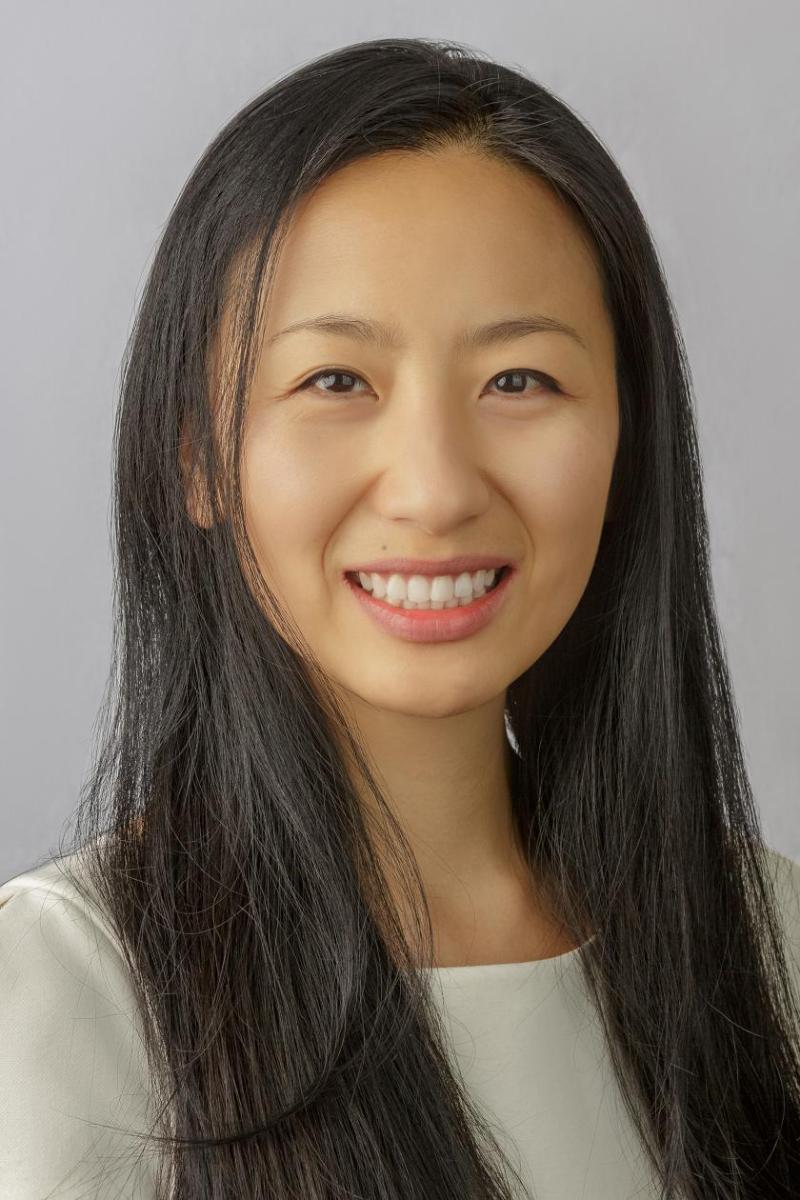 Overview
Academic Appointments
Associate Research Scientist in the School of Nursing
Neuroscience nursing; Chronic diseases; Data science, Visualization, Self management using informatics, Physical activity 
Credentials & Experience
Education & Training
BSN, Seoul National University (Korea)
MS, Columbia University - New York
PhD, Twitter analytics to promote physical activity, Columbia University - New York
Honors & Awards
2007: Falcon Awards, Columbia Presbyterian Hospital
2005: Employee of the Month, Kateri Residence
1995-99: Academic Excellent Award, Seoul National University
Research
Grants
MIDCAREER AWARD FOR RESEARCH IN DEMENTIA RISK FACTORS AND PREVENTION (Federal Gov)

May 1 2016 - Feb 28 2022
PRECISION IN SYMPTOM SELF-MANAGEMENT (PRISSM) CENTER (Federal Gov)

Aug 16 2016 - May 31 2021
NEW YORK CITY HISPANIC DEMENTIA CAREGIVER RESEARCH PROGRAM (NHIRP) (Federal Gov)

Jun 1 2013 - Mar 31 2019
BRIDGING THE SEMANTIC GAP BETWEEN RESEARCH ELIGIBILITY CRITERIA AND CLINICAL DATA (Federal Gov)

Apr 1 2009 - Jul 15 2017
TRAINING IN BIOMEDICAL INFORMATICS AT COLUMBIA UNIVERSITY (Federal Gov)

Jul 1 2012 - Jun 30 2017
HEALTH INFORMATION TECHNOLOGY TO REDUCE HEALTHCARE-ASSOCIATED INFECTIONS: HIT-HAI (Federal Gov)

Mar 6 2013 - Dec 31 2016
I3DEAL FOR HIV RESEARCH (Federal Gov)

May 13 2014 - Oct 31 2016
WICER 4U (Federal Gov)

Sep 30 2013 - Sep 30 2015
WASHINGTON HEIGHTS INITIATIVE COMMUNITY-BASED COMPARATIVE EFFECTIVENESS RESEARCH (WICER) (Federal Gov)

Sep 30 2010 - Sep 29 2013
Selected Publications
Yoon, Sunmoo; Wilcox, Adam; and Bakken, Suzanne (2013) "Comparisons Among Health Behavior Surveys: Implications for the Design of Informatics Infrastructures that Support Comparative Effectiveness Research," eGEMs (Generating Evidence & Methods to improve patient outcomes): Vol. 1: Iss. 1, Article 9. http://repository.academyhealth.org/egems/vol1/iss1/9
Yoon S, Elhadad N, Bakken S. (2013) A practical approach for content mining of tweets. Am J Prev Med 45(1): 122-9
Yoon S, RN, PhD, Patrao M, RN, Schauer D, RN, BSN, Gordon R, RN, MSN. Wilcox A, PhD, Bakken S, RN, DNSc. Predictors of Perceptions of Stroke Caregiving Difficulty: A Data Mining Approach, Cerebrovascular Diseases 2012
Yoon S, Bakken S. Methods of Knowledge Discovery in Tweets, Stud Health Technol Inform. Nursing Informatics 2012
Merrill J, Yoon S, Larson E, Honig J, Reame N., Using Social Network Analysis to Examine Collaborative Relationships Among PhD and DNP Students and Faculty in a Research-intensive University School of Nursing, Nursing Outlook 2012
Yoon S, Gutierrez J, Wilcox A, Bakken S, Application of Data Mining Techniques to a Behavioral Risk Factor Data Set to Predict Long-Term Disability after Stroke AMIA Annu Symp Proc. 2012
Yoon S, RN, PhD, Patrao M, RN, Wilcox A, PhD, Bakken S, RN, DNSc. Comparison of Health Behavior-related Data in Survey and EHR, AMIA CRI Proc. 2012
Yoon S., RN, PhD, Patrao M, RN, Schauer D, RN, BSN, Gordon R, RN, MSN. Post Stroke Culturally-Sensitive Care Needs: Comparison of functioning and Disability and Contextual Factors Among Hispanic and Non-Hispanic Urban Dwellers, Cerebrovascular Diseases 2012
Bakken, S., Lucero, R. J., Yoon, S., & Hardiker, N. Implications for Nursing Research and Generation of Evidence. In Cook, R & Cashin, A (Eds). Evidence-Based Practice in Nursing Informatics: Concepts and Applications. Medical Information Science Reference, 2011: 113-127
Yoon S., Yen P-Y, Bakken S. Psychometric properties of the Self-Assessment of Nursing Informatics Competencies Scale. Studies in Health Technology and Informatics 2009;146:546-50.