Beth Anne Scharle Receives Major Clinical Year Outstanding Teacher Award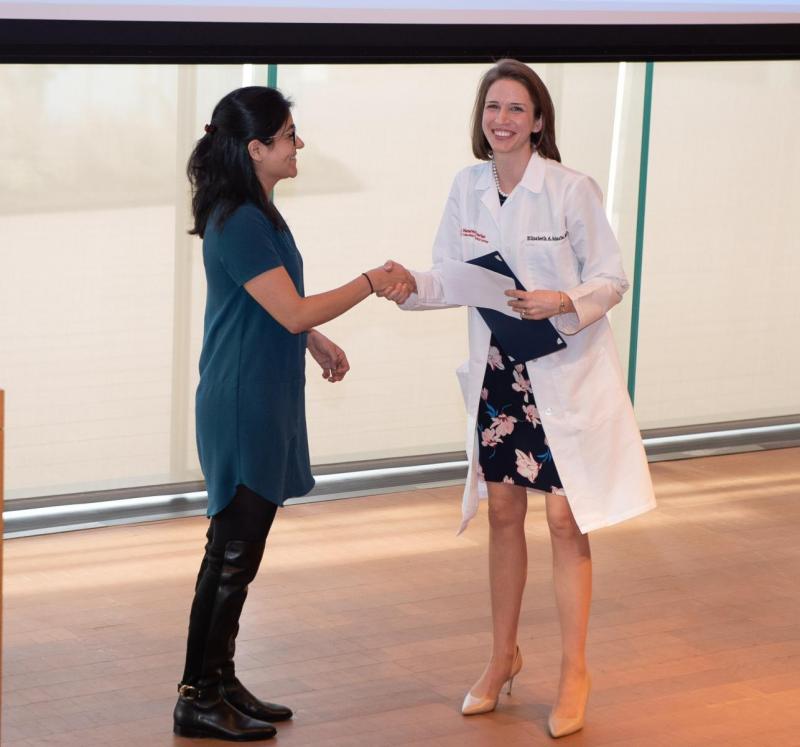 Beth Anne Scharle was recently awarded the Major Clinical Year Outstanding Teacher Award for her work teaching medical students and residents in AIM.  
Dr. Scharle graduated from Drexel University College of medicine and received her internal medicine training here at NYP, where she was also chief resident. She is currently completing a master's degree in narrative medicine.
She was voted as the MCY Outstanding Teacher of the year. One student said they were "amazed by her eagerness to teach" saying she could transform every patient interaction into a learning opportunity. Another student described her as "bright, upbeat" and saying she is "endlessly curious about what students have to share." Another student mentioned that she respects and "acknowledges the psychosocial elements of every patient encounter, making her a humanistic physician with an orientation towards social justice and understanding.